UFOs & Extraterrestrials (Updated)
UFOs & Extraterrestrials (Updated)
Aug 07
………………
Especially Important UFO Posts on Pulse:
• Obama Adviser John Podesta's Biggest Regret: Not Telling America About UFOs
• New Book: 'The FBI-CIA-UFO Connection'
• Roswell's Jesse Marcel Jr. Dead At 76
• New UFO Documentary: 'Sirius'
• World Economic Forum Ponders Consequences Of Contact With Alien Life
• 2007 Documentary: 'Best Evidence – Top 10 UFO Sightings'
• Ex-CIA Agent Says Roswell UFO Was Real & There Were ET Cadavers
• Underwater 'UFO' Most Likely A Rock, Not The Millenium Falcon
• UFO Caught On Tape Over Santiago Air Base
• UFOs & Government: Proposing A New Way Forward
• White House Says: No Alien Visits Or UFO Coverups
• Mayan Documentary To Show 'Evidence' Of Alien Contact In Ancient Mexico
• New Movie Planned About Betty & Barney Hill's Alien Abduction
• CNN: Why Is The Government Covering Up UFO Sightings?
• History Channel: 'Secret Access: UFOs On The Record'
• Scientists Ponder What Could Happen When Humans Encounter ETs
• Journalists Who Shun UFO Reports Fail Readers
• New Book: 'Area 51: An Uncensored History of America's Top Secret Military Base'
• FBI Vault: The REAL 'X-Files'
• 'Secret' FBI File Describes UFO Hoax
• UFO Videotaped Over Lafayette, Colorado
• British National Archive Releases More UFO Files
• Travis Walton On The Today Show
• UFO Documentary: The Phoenix Lights (Watch It Here)
• Stuart Davis Interviews Leslie Kean
• The UFO Cover-Up In 10 Minutes
• Scientists: Earth Must Prepare For Close Encounter With Aliens
• New Zealand Releases Classified Reports On UFOs
• UFO Documentary: The Day Before Disclosure
• UFO: Fire In The Sky: The Travis Walton Story
• UFO: If This Isn't A National Security Issue, Then What Is?
• UFOs Eyed Nukes, Ex-Air Force Personnel Say
• Leslie Kean Dismantles UFO Critic James Oberg
• New Book: "After Disclosure"
• New Book: "UFOs: Generals, Pilots and Government Officials Go On the Record"
• New UFO Documentary: "I Know What I Saw"
• "Out of the Blue" (Precursor to "I Know What I Saw" — Watch the complete documentary on Pulse.)
• Fife Symington On The Phoenix Lights
• UFO Files Released August 2009 By The UK National Archives
………………
Important Articles & Reports:
• Bill Clinton on Aliens: 'If we were visited some day I wouldn't be surprised'
………………
Other NHNE Resources:
• NHNE UFOs & Extraterrestrials Resource Page
• NHNE UFO Bookstore
………………
Especially Important (& Credible) Websites & Reports:
• The COMETA Report
• "I Know What I Saw" (UFO documentary)
• UFOs On The Record
• A.D. After Disclosure
• Wikipedia on Unidentified Flying Objects
• Wikipedia on Project Blue Book
• Wikipedia on The COMETA Report
• Project Blue Book Archive
…………..
> Download "The Enduring Enigma of the UFO" by Dean Radin <
…
…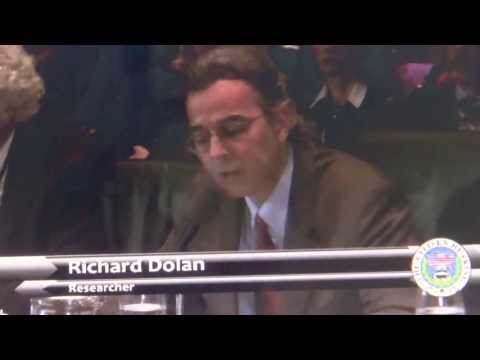 …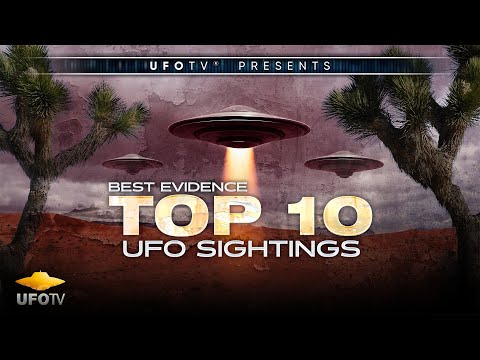 …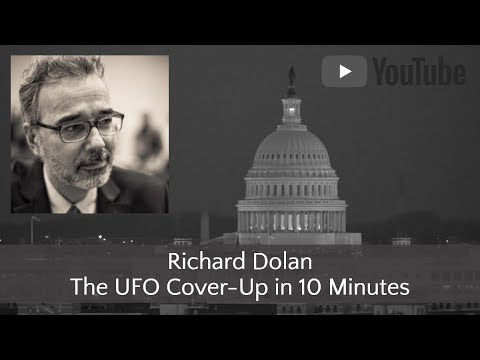 ………………
Information-Packed Websites:
• The Disclosure Project
• Paradigm Research Group
………………
"Witness Testimony – UFO's at Nuclear Weapons Bases" – National Press Club, Monday, September 27, 2010. Robert Salas, Charles Halt, Robert Hastings, Bruce Fenstermacher, Dwynne Arnesson, Patrick McDonough, Gerome Nelson, Robert Jamison give testimony about their UFO encounters while they were on official duty in the US military.
………………
Top-secret military, government, intelligence and corporate witnesses to secret projects tell their true stories which disclose the greatest covert program in world history. This explosive testimony by actual government insiders proves that UFOs are real, that some are of extraterrestrial origin and that super-secret programs have energy and propulsion technologies that will enable humanity to begin a new civilization; a civilization without pollution, without poverty; a civilization capable of traveling among the stars.
………………
On Wednesday, May 9th, 2001, over twenty military, intelligence, government, corporate and scientific witnesses came forward at the National Press Club in Washington, DC to establish the reality of UFOs or extraterrestrial vehicles, extraterrestrial life forms, and resulting advanced energy and propulsion technologies. The Disclosure Project website, which hosted this event, is located here.
………………
On March 13, 1997, while looking skyward for a glimpse of the Halle-Bopp Comet, thousands of Arizona residents also witnessed a mile-wide, V-shaped formation of lights slowly and silently gliding over their heads. ABC, NBC, CNN, MSNBC, The Discovery Channel and USA Today were just a few to report on the story. UFO buffs call it "the most documented mass sighting ever recorded." This critically acclaimed and award winning documentary features forty-four credible eyewitnesses from scientists to the military to the governor of Arizona.
………………